Welcome to the Energy Facility Contractors Group's Knowledge Portal
The purpose of this Knowledge Portal is to provide a vehicle to allow members to keep abreast of the latest news, issues, and events across the DOE complex; for the sharing of innovative ideas and practices; and to collaborate virtually on the development and implementation of new processes and practices.
EFCOG promotes excellence in all aspects of the operation, management, and integration of DOE facilities in a safe, environmentally sound, efficient and cost-effective manner through the ongoing exchange of information on lessons learned.
---
Learn about EFCOG…
---
You might be interested in…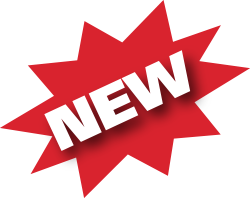 EFCOG June quarterly newsletter
EFCOG ANNUAL MEETING Proceedings

---
COVID-19 – LETTERS REGARDING WORKFORCE

4/20 OMB Memo – Aligning Federal Agency Operations with the National Guidelines for Opening Up America Again
4/17 OMB Memo – Preserving the Resilience of the Federal Contracting Base in the Fight Against the Coronavirus Disease 2019 (COVID-19)
Department of Defense's Ellen Lord names contractors as part of nation's critical infrastructure – news article: https://washingtontechnology.com/articles/2020/03/20/defense-work-memo.aspx?m=1
Letter to federal lawmakers from ten trade associations seeking guidance on how to ensure the health and economic security of the thousands of federal government contractors that work alongside federal employees each day.
NDIA asks Congress to protect contractors so our national security is protected during COVID-19
Memo on Managing Federal Contract Performance Issues Associated with COVID-19 from the Office of Management and Budget
---
National Defense Industrial Association (NDIA) Membership Info
---
Project Delivery Working Group Practitioner (May)
June 2019 Training Working Group Newsletter
4th Annual National Cleanup Workshop proceedings
EFCOG: 25 Years of Supporting Excellence in Operations Across the DOE Complex
---